UF450plus Memmert Universal Ovens
Former Models: UFE700 ULE700 UFP700 ULP700
Overview
Universal Oven UF450plus
The universally applicable lab oven U is Memmert's classic appliance for temperature control in science, research and material tests in the industry. The technologically perfected masterpiece made of high-quality, hygienic, easy-to-clean stainless steel leaves nothing to be desired in terms of ventilation and control technology, overtemperature protection and precisely tuned heating technology.
Features
Stainless Steel

Scratch resistant, hygienic and durable.

AtmoCONTROL

Create & monitor programs.

3 Year Warranty

A limited 3 year warranty is included with the option to purchase an extra year.

TwinDISPLAY

Twice the features of SingleDISPLAY. Monitor programs easily via Ethernet or USB.

Temperature & Humidity
Control technology
Safety, Standards, & Data
Interior & Exterior
Accessories
Temperature & Humidity
Temperature Specs:
Working temperature range at least 5 (UN/UNplus/UNm/UNmplus) or 10 (UF/UFplus/UFm/UFmplus) above ambient temperature
to +300 °C
Setting accuracy temperature: up to 99.9 °C: 0.1 / from 100 °C: 0.5
Setting temperature range: +20 to +300 °C
Temperature sensor: 2 Pt100 sensors DIN Class A in 4-wire-circuit for mutual monitoring, taking over functions in case of an
error
Control technology
Control Technology:
ControlCOCKPIT: adaptive multifunctional digital PID-microprocessor controller with 2 high-definition TFT-color displays

Timer: Digital backwards counter with target time setting, adjustable from 1 minute to 99 days

Adjustable Parameters:

temperature (Celsius or Fahrenheit), air flap position, program time, time zones, daylight savings time
Function SetpointWAIT: the process time does not start until the set temperature is reached

Language Setting: German, English, Spanish, French, Polish, Czech, Hungarian

Calibration: three freely selectable temperature values
Safety & Standards
Safety:
Temperature control: overtemperature monitor TWW, protection class 3.1 or adjustable temperature limiter TWB, protection class 2, selectable on display and mechanical temperature limiter TB, protection class 1 according to DIN 12880 to switch off the heating approx. 20°C above nominal temperature
AutoSAFETY: additionally integrated over- and undertemperature monitor "ASF", automatically following the setpoint
value at a preset tolerance range, alarm in case of over- or undertemperature, heating is switched off
in case of overtemperature

Auto diagnostic system: for fault analysis
Additional data
Electrical data
208 Volts
3 phases w/o neutral
50/60 Hz / 14.6 amps
Certifications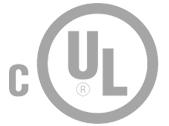 Interior & Exterior
Stainless Steel Interior:
Volume 449 l

Dimensions w(A) x h(B) x d(C): 1040 x 720 x 600 mm

Max. number of internals: 8

Max. loading of chamber: 300 kg

Max. loading per internal: 30 kg
Stainless Steel
For many years exterior textured stainless steel has been the unmistakable feature of Memmert ovens, incubators, and climate chambers in laboratory and light-industrial settings. Memmert equipment exemplifies functional design in its most elegant and hygienic form, while still being scratch resistant, robust and durable.
Stainless steel is the ideal material for temperature control chambers and heating baths. It is particularly corrosion-resistant, hygienic, robust and recyclable without question.
Wherever Memmert ovens and heating baths are used, the superiority of high-quality stainless steel is undeniable in comparison to others that utilize coated sheet steel, which can corrode very quickly when in constant use.
For the outer housing of all Memmert appliances, textured stainless steel is used (rear walls are zinc-plated sheets). The inner chamber, sliding shelves/grids, housing, interior basin and accessories for every heating bath, stainless steel of class W-St. 1.4301 (ASTM 304) is used. Since aggressive substances are frequently used in the vacuum drying oven, the inner chamber and thermoshelves are made of stainless-steel W-St. 1.4404 (ASTM 316L), and the tubing is made of stainless-steel W-St. 1.4571 (ASTM 316i).
Accessories
| Model sizes | 30 | 55 | 75 | 110 | 160 | 260 | 450 | 750 | 1060 |
| --- | --- | --- | --- | --- | --- | --- | --- | --- | --- |
| Stainless steel grids, electropolished | E28884 | E20164 | E20164 | E20165 | E20165 | E28891 | E20182 | E20182 | B41251 |
| Reinforced stainless steel grid, electropolished, max. loading 60 kg; from size 450 with guide bars and fixing screws (only in connection with option K1). Please consider max. loading of chamber | - | - | - | E29767 | E29767 | E29766 | B32190 | B32190 | B32550 |
| Perforated stainless steel shelf | B29727 | B03916 | B03916 | B00325 | B00325 | B29725 | B00328 | B00328 | - |
| Reinforced perforated stainless steel shelves, max. loading 60 kg, with guide bars and fixing screws and only in connection with option K1. Please consider max. loading of chamber | - | - | - | - | - | - | B32191 | B32191 | B32549 |
| Stainless steel slide-in drip tray, 15 mm rim (may affect the temperature distribution) - cannot be used in connection with option K1 | E02070 | E02072 | E02072 | E02073 | E02073 | E29726 | E02075 | E02075 | B32599 |
| Stainless steel slide-in drip tray, 15 mm rim, with guide bars and fixing screws (may affect the temperature distribution) - can be used only in connection with option K1 | - | - | - | - | - | - | B32763 | B32763 | - |
| Max. loading per slide-in drip tray (kg) | 1,5 | 1,5 | 1,5 | 3 | 3 | 4 | 8 | 8 | 8 |
| Stainless steel bottom drip tray, 15 mm rim (may affect the temperature distribution) - cannot be used in connection with option K1 | B04356 | B04358 | B04358 | B04359 | B04359 | B29722 | B04362 | B04362 | B29769 |
| Stainless steel bottom drip tray, 15 mm rim (may affect the temperature distribution) - can be used only in connection with option K1 | - | - | - | - | - | - | B34055 | B34055 | - |
| Max. loading per bottom drip tray (kg) | 1,5 | 1,5 | 1,5 | 3 | 3 | 4 | 8 | 8 | 8 |
| Wall bracket for wall mounting | B29755 | B29756 | B29757 | B29758 | B29759 | - | - | - | - |
| Guarantee extension by 1 year | GA1Q5 | GA1Q5 | GA1Q5 | GA1Q5 | GA1Q5 | GA2Q5 | GA2Q5 | GA2Q5 | GA2Q5 |
| USB-Ethernet adapter | E06192 | E06192 | E06192 | E06192 | E06192 | E06192 | E06192 | E06192 | E06192 |
| Ethernet connection cable 5 m for computer interface | E06189 | E06189 | E06189 | E06189 | E06189 | E06189 | E06189 | E06189 | E06189 |
| USB User-ID stick (with User-ID licence): Oven-linked authorisation licence (User-ID-programme) on Memory-stick, prevents undesired manipulation by unauthorised third parties. When reordering please specify serial number (only for units with TwinDISPLAY) | B33170 | B33170 | B33170 | B33170 | B33170 | B33170 | B33170 | B33170 | B33170 |
| USB stick with documentation software AtmoCONTROL and operation manual for products with SingleDISPLAY (the standard equipment of appliances with TwinDISPLAY includes one USB stick with AtmoCONTROL) | B33172 | B33172 | B33172 | B33172 | B33172 | B33172 | B33172 | B33172 | B33172 |
| Set of height adjustable feet (4 pcs) | B29768 | B29768 | B29768 | B29768 | B29768 | B29768 | B29768 | - | - |
| Stacking set (4 pcs) for stacking of appliances of same size | B29744 | B29744 | B29744 | B29744 | - | - | - | - | - |
| Plug-in tube extension (outer diam. 60,3 mm, inner 57 mm), straight, for exhaust air ducting (if necessary for connection by hose) | B29718 | B29718 | B29718 | B29718 | B29718 | B29718 | B29718 | B29718 | B29718 |
| Plug-in tube extension (outer diam. 60,3 mm, inner 57 mm), angled, for exhaust air ducting (if necessary for connection by hose), only models U, I, S | B29719 | B29719 | B29719 | B29719 | B29719 | B29719 | B29719 | B29719 | B29719 |
| Flush-fit unit (stainless steel frame covering gap between oven and wall opening), with air slots – technical clarification required | B29728 | B29730 | B29732 | B29734 | B29736 | B29738 | B29740 | B29742 | B29742 |
| Flush-fit unit (stainless steel frame covering gap between oven and wall opening), without air slots – technical clarification required | B29729 | B29731 | B29733 | B29735 | B29737 | B29739 | B29741 | B29743 | B29743 |
| Subframe, adjustable in height (size 30 to 75: height 600 mm, size 110 to 450: height 500 mm) | B29745 | B29747 | B29747 | B29749 | B29749 | B29751 | B29753 | - | - |
| Subframe, on castors (size 30 to 75: height 660 mm, size 110 to 160: height 560 mm) | B29746 | B29748 | B29748 | B29750 | B29750 | - | - | - | - |
| Subframe, adjustable in height (height 130 mm, for example for units with fresh-air filter) | B33657 | B33659 | B33659 | B33661 | B33661 | B33664 | - | - | - |
| Software conforming to FDA AtmoCONTROL. Meets the requirements for the use of electronically stored data sets and electronic signatures as laid down in Regulation 21 CFR Part 11 of the US Food and Drug Administration (FDA). Base licence for the control of one unit (only for units with TwinDISPLAY). Respective IQ/OQ documents available in German and English language (without surcharge) | FDAQ1 | FDAQ1 | FDAQ1 | FDAQ1 | FDAQ1 | FDAQ1 | FDAQ1 | FDAQ1 | FDAQ1 |
| Integration of one additional unit (up to max. 31 units) into an already existent FDA-software licence (only for units with TwinDISPLAY) | FDAQ2 | FDAQ2 | FDAQ2 | FDAQ2 | FDAQ2 | FDAQ2 | FDAQ2 | FDAQ2 | FDAQ2 |
| DAkkS calibration for one free-selectable temperature value according to method C (DKD-R 5-7) | E39696 | E39696 | E39696 | E39696 | E39696 | E39696 | E39696 | E39696 | E39696 |
| DAkkS calibration for further temperature values according to method C (DKD-R 5-7) | E39697 | E39697 | E39697 | E39697 | E39697 | E39697 | E39697 | E39697 | E39697 |
| IQ document with device-specific works test data, OQ/PQ check list as support for validation by customer | D00124 | D00124 | D00124 | D00124 | D00124 | D00124 | D00124 | D00124 | D00124 |
| IQ/OQ document with works test data for chamber, incl. temperature distribution survey for one free-selectable temperature value. 9 measuring points (size 30), 27 measuring points (sizes 55 - 1060) to DIN 12880:2007-05 (further temperature values on demand), PQ check list as support for validation by customer | D00125 | D00127 | D00127 | D00127 | D00127 | D00127 | D00127 | D00127 | D00127 |
| On-site IQ/OQ for a freely selectable temperature value, including temperature distribution survey for 9 measuring points (size 30), 27 measuring points (sizes 55-1060) to DIN 12880: 2007-05 (plus travel costs, not subject to discount, only GER, A, FR) | DLQ100 | DLQ100 | DLQ100 | DLQ100 | DLQ100 | DLQ100 | DLQ100 | DLQ100 | DLQ100 |
| Extension of DLQ100 by an additional freely selectable temperature value (not subject to discount) | DLQ100A | DLQ100A | DLQ100A | DLQ100A | DLQ100A | DLQ100A | DLQ100A | DLQ100A | DLQ100A |
| Individual on-site Performance Qualification (PQ) | DLQ200 | DLQ200 | DLQ200 | DLQ200 | DLQ200 | DLQ200 | DLQ200 | DLQ200 | DLQ200 |
| Maintenance UIS - carrying out and documentation according to Memmert maintenance plan (excluding travel costs, not subject to discount, GER, AT, FR only) | S00311 | S00311 | S00311 | S00311 | S00311 | S00311 | S00311 | S00311 | S00311 |
| Maintenance contract UIS - carrying out and documentation according to Memmert maintenance plan, minimum duration 3 years (excluding travel costs, not subject to discount, GER, AT, FR only) | S00311J | S00311J | S00311J | S00311J | S00311J | S00311J | S00311J | S00311J | S00311J |
| Calibration of one freely selectable temperature value (excluding travel costs, not subject to discount, GER, AT, FR only) | S00205 | S00205 | S00205 | S00205 | S00205 | S00205 | S00205 | S00205 | S00205 |
| Calibration of an additional temperature value (not subject to discount) | S00215 | S00215 | S00215 | S00215 | S00215 | S00215 | S00215 | S00215 | S00215 |
VERSATILE PRODUCTS TO SERVE DEMANDING APPLICATIONS
Medical
Industrial
Electronics
Aerospace
Education
Life Science
Pharmaceuticals
Food & Beverage