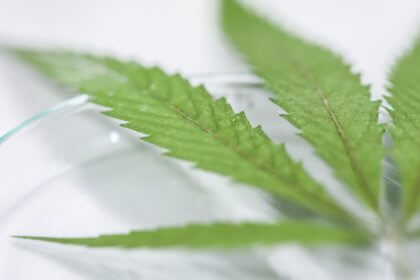 Hot Topics in Cannabis Production
---
According to New Frontier Data, "Overall sales within the legalized U.S. cannabis industry are expected to reach $13.6 billion throughout 2019, for a 32% increase over 2018 totals worth $10.3 billion." Furthermore, legalized cannabis is expected to continue to grow at 14% per year through 2025. That kind of growth represents a tremendous opportunity for scientists, entrepreneurs, growers, and those who serve them.
Cannabis is an ancient plant, which may have been grown as long as 12,000 years ago, making it one of humanity's earliest cultivated crops. In the mid-twentieth century cannabis gradually became outlawed, even for medical use, beginning in the United States and spreading throughout the world. In 1976, the Dutch decriminalized marijuana and two decades later, California legalized it for medical use. Today, cannabis use is completely legal in 11 states and legal for medical use in all but three states. (source: Wikipedia)
Cannabis production, marketing, and sales can now fairly be described as a capitalist endeavor, which means there is almost no limit to its growth once all the laws catch up. As the cannabis industry comes out of the shadows and into the mainstream, there are important issues to address. If you are an expert, a budding entrepreneur, or a newcomer, here is a summary of the latest cannabis buzz.
Cannabis Safety Concerns & Usage
CBD shelf life. Should cannabis come with an expiration date or a recommended shelf life? We expect this of everything else we purchase; however, the rapid growth of the cannabis industry is causing it to play catch-up in some areas. Shelf life is affected by manufacturing, packaging, storage, and transportation. Expiration dates and shelf-life recommendations will push growers and producers into new territory. Chemist Marcus Roggen says, "I propose that all stages of the cannabis production chain think about product stability and start investigating these aspects. Testing labs can do it, but only if growers, extractors, and producers request and pay for those tests."
Preventing mold and mildew. Mold, bacteria, and yeast are everywhere and special care is needed to keep them from turning into potentially dangerous contaminants. As with most sources of contamination, prevention is the key to success. In a lengthy article on preventing microbial contamination of cannabis, Reginald Gaudino of Front Range Biosciences says, "Wet marijuana is 80% water. Molds colonize plant matter which contains as little as 15% water, so it's important to dry quickly, and in as controlled a fashion as possible without sacrificing terpenes. This is done by keeping humidity under 50% and not raising the temperature above the low 70's. With low humidity, the air is not saturated and absorbs moisture faster." The article also discusses good growing practices (GDP) and the various types of mold and mildew that can ruin your product.
Cannabis standardized testing. Since cannabis is still illegal at the federal level, there is no agency like the FDA or the Department of Agriculture to standardize product testing at the national level. It's done on a state-by-state basis which makes it difficult to know if the testing is accurate enough to ensure consumer safety. Watch for this discussion to heat up in the short term and the states which allow cannabis use to act as a laboratory for those that don't.
Medical cannabis. As the cannabis industry becomes mainstream, the medical benefits of cannabis are becoming more widely available. Research on medical cannabis shows potential for treating muscle spasms, chronic pain, and other conditions. The FDA recently approved Epidiolex, a marijuana-derived drug for the treatment of two forms of epilepsy: Lennox-Gastaut syndrome and Dravet syndrome. Other research suggests that cannabinoids can reduce inflammation, relieve pain, reduce anxiety, slow tumor growth, and control nausea. The research is ongoing and more medical benefits will continue to be identified.
Technology and cannabis. A recent article in HempBiz talks a little bit about how technology will change the industry. A key concern is the act of bud smoking which can have negative health impacts. The industry will see "a nanotechnological approach that turns non-water-soluble substances like cannabinoids into nano size so they can be added into transdermal patches, topical lotions, and more, for the cleanest, most efficient, healthiest, and most discreet cannabis consumption." This will allow people to get the medical benefits of cannabis without the side effects of smoking.
Did you know those vacuum ovens are an important part of processing cannabis quickly and safely, resulting in a high-quality product that can be sold with confidence? Are you ready to take advantage of the coming opportunities? If so, we'd like to talk to you about why Memmert vacuum ovens are the best for your business. (262) 594-3941