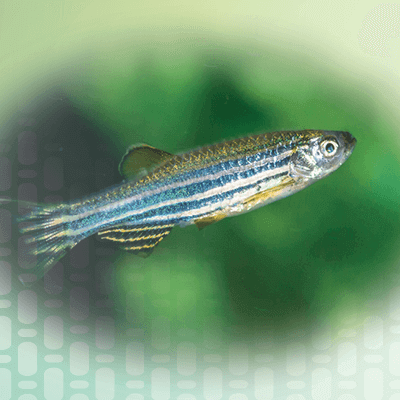 Breeding of Zebrafish in a Peltier cooled incubator with light
---
Zebrafish are the secret heroes of genetics. This humble fish serves as a model organism in numerous research laboratories all around the world. Researchers breed them in large numbers in a Memmert cooled incubator with light that is optimally suited as a fish incubator. In this low-vibration and low-noise environment, the zebrafish can develop without stress.
As Memmert continues to expand its position as the technology leader in the field of Peltier appliances, by adding a light module to the Peltier cooled incubator and constant climate chamber, performing applications such as seed germination, plant cultivation, and insect breeding, provides ideal conditions under daylight and a constant climate.
The zebrafish as a model organism
Due to their strong biological similarity to humans and due to their transparent embryos that develop outside the mother's body, zebrafish have been used as model organisms for human developmental diseases for more than 20 years now. After the egg has been fertilized, it takes only 5 days for the zebrafish to develop from an embryo to a fully grown fish.
Peace and quiet in the constant climate chamber
To develop perfectly, zebrafish embryos need as much peace and quiet as possible during growth. Because its interior is heated and cooled precisely by Peltier technology without disturbing vibrations and noise. Thanks to the constant climate chamber's programable LED lighting, zebrafish embryos can grow in a nature-like environment at a constant temperature.
Memmert offers three different light modules. You can choose a cold white light, a warm white light, or a combination of cold white and warm white light. All light modules are dimmable in steps of 1%, ensuring optimum growth conditions, environmental protection and lower energy consumption.
Sensitive temperature control and quiet, smooth-running operation make the Memmert Peltier chambers perfect for testing in the life sciences industry.